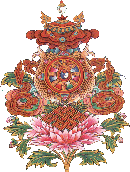 Founded in 1993, Cheezheng Group is a large-scale national medication group incorporating scientific research, industrialization and trading. The Group owns ten enterprises, including three GMP pharmacies, one research institute, two GSP operation companies. There are more than nine hundred employees.
  Cheezheng Group is dedicated to inheriting and innovating traditional Tibetan medication, and has now come up with three quality Tibetan medicine series, namely, external adhesive plaster, Tibetan medicinal bathing essence, and traditional Tibetan medication,. It owns eight patent technologies, fifty-four Tibetan medicines, one Qinghai-Tibet green health product. Five of Cheezheng Group's products are listed as "state protected brands for traditional Chinese medicine". Such series of Tibetan medication as Cheezheng Pain Relieving Plaster have received some international awards like golden prizes in the Geneva international invention exposition. For three years on end, sales of Cheezheng Pain Relieving Plaster have ranked the first among plasters for external-administration in China.
  Cheezheng Group is dedicated to going a road of sustainable development, abiding by the environment-protecting philosophy of "developing modern Tibetan medication and protecting biological equilibrium", building 4700 thousand square meters protection base for natural medication in Milin distraction in southeast Tibet, to conduct protective development of precious herbal medication on Qinghai-Tibet Plateau.
  Cheezheng Group's thirty sales branches are distributed all over China. After sales volume exceeded two hundred million Yuan in 2002, the sales volume has been growing continuously.
  Harboring and relying on the core values of "to pursue benevolence and benefit others, pursue correct undertaking in the right way", Cheezheng group is dedicated to making its due contribution to make Tibetan culture last long and develop and prosper, achieving a mission of "inheriting Tibetan medicine and taking care of health" by developing in a sustainable way, be dedicated to becoming an international enterprise with extensive influence in the mankind health industry that is trusted by customers, respected by the society and loved and supported by employees. Chairman Lei Jufang has received a lot of honors, including State Guangcai Project Medal and the title of "Ten Most Outstanding Achievers in Poverty-elimination" in China. She has also been honorably elected as a delegate to the National People's Congress.